HISTORICAL HIGHLIGHTS OF MOUNT PILGRIM BAPTIST CHURCH

Mount Pilgrim Baptist Church was founded in 1890 by Mr. and Mrs. Frank Whitaker, Mr. and Mrs. Jordan Long, and Mr. and Mrs. Moses Young. The church, originally called "Long Chapel", began in a small brush arbor. The property for the establishment of the church was donated by Mr. and Mrs. Jordan Long. The first church building was erected in 1897 and was named "Mount Pilgrim Church" by Mrs. Maggie Barnes Whitaker. From the early 1900s until about 1951, the church was also used as a school.

Reverend C.C. Leaphart was the first pastor of the church and served only for a short time. Others who served as pastors were Reverend Sanka Roof, Reverend G. J. West, Reverend Nelson, Reverend L. Peay, Reverend Sherman Ross, Reverend H,E. Taylor, Reverend Radin, Reverend J.H. Robinson, Reverend J. Spigner, Reverend C.J. Jackson, and Reverend Leon R. Dickerson. Reverend Dickerson served as pastor for 33 years and retired in August 2004; he is honored as Pastor Emeritus. In August 2004 Reverend Lawrence L. Burwell, Sr., and Reverend Rock E. Sims were appointed co-ministers in charge, assisted by Reverend Nora Cunningham and Reverend Diane Moyd, members of the ministerial staff. Reverend Rock E. Sims was elected Pastor of Mount Pilgrim on January 29, 2006 and formally installed in a ceremony held May 28, 2006.

Some of the early deacons were Frank Whitaker, Jordan Long, Moses Young, W.M. Hudson, Matthew Whitaker, Issac Harris, Peter Haynes, Lawrence Mayo, and Wesley Knights. Later deacons included Shelton Bookhart, Robert Walker, Sr., Robert Cornelius, Jr., Dallas Chavis, Willie Chavis, Sr., Richard Bookhart, Samuel Stevens, Frank Waiters, Eugene Outen, Heyward Anderson, and John Anderson.

The church was rebuilt in 1924. A new church building was constructed in 1958, and the C.J. Jackson Educational Building was constructed in 1969. In 1978, the church was completely renovated with a baptistery added. Refurbishing and enlargement of the Educational Building was completed in 1990. A structure to house the church bell was erected and dedicated in 2001. Phases One and Two of the church renovation were begun in 2002 and completed in June 2004.

The Ground Breaking Ceremony for our New Parking Lot was held July 2008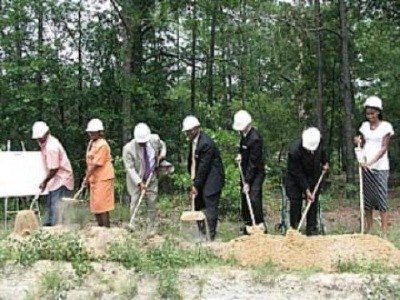 Mt Pilgrim was blessed with property for a new parking lot in 2008.

The Ground Breaking Ceremony for our new Fellowship Hall was held on Sunday, August 8, 2010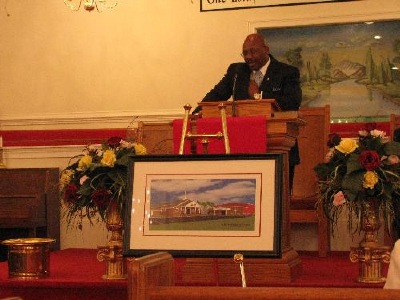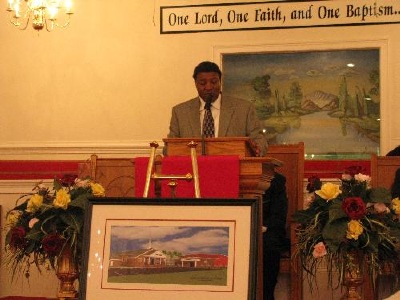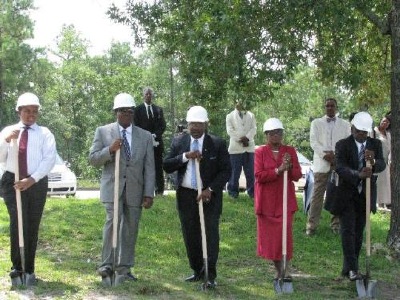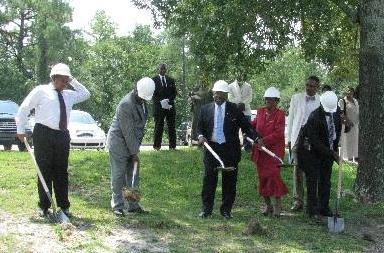 The Ribbon Cutting/Dedication for the completed facility was held May 22, 2011.


Numerous boards, auxiliaries, choirs, programs and administrative personnel contribute to Mount Pilgrim's total ministry. Included among these are the following: Deacons Ministry, Deaconess Ministry, Trustee Ministry, Sunday School, Prayer Service and Bible Study, Vacation Bible School, Executive Board of Missions, Senior and Junior Ushers Ministry, Youth Ministry (Praise Dancers, Step Team, Mime Team, and other activities), Church Newsletter, Scholarship Fund Church Meetings, Leadership Meetings/Workshops, Senior Adults Fellowship, Men's Fellowship, Program Director, Church Administrator, Church Clerk, Jubilee Choir, and Music Ministry, consisting of the Sanctuary Choir, Male Chorus, C.J. Jackson Sunbeam Choir, L.R. Dickerson Youth Choir.

In January 2010 the Missionary Society, Church Aide Club and Women's Fellowship were merged to form the Women's Ministry.



Mount Pilgrim Baptist Church is a member of the Gethsemane Baptist Association.